PSYCHEDELIC SEPTEMBER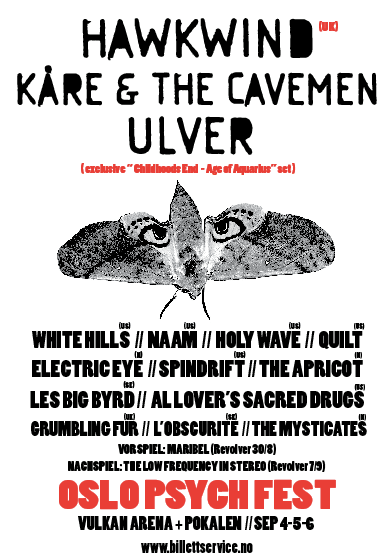 September 4, Oslo Psych Fest, Childhood's End/psyche/kosmische set. We will also play the day before in Trondheim, at Blęst.



---


POOR MURDERED WOMAN

Ulver have recorded a song in support of Burning Bridges & Fifth Column Film's project "The Ballad of Shirley Collins".





Line-up:

Mats Engen: electric bass guitar & backing voice
Ole-Henrik Moe: violin
Tomas Pettersen: drums & percussion
Kristoffer Rygg: lead voice
Daniel O'Sullivan: acoustic & electric guitars
Tore Ylwizaker: synthesizer & technical

Recorded at Oak Hill, Oslo, June 22–25, 2014
Mixed by Tomas Pettersen & Kristoffer Rygg
Mastered by Jaime Gomez at Orgone, London, July 10, 2014

More information about the film (and book et cetera) project here.



---


See HISTORY for past words and images. Visit BANDCAMP for music.